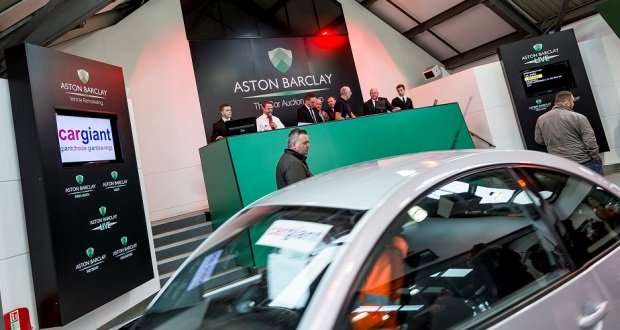 Aston Barclay buys £39m-turnover The Car Buying Group
Aston Barclay has acquired the £39.1m turnover The Car Buying Group (TCBG) for an undisclosed sum.
Aston Barclay already has a strong relationship with TCBG, selling some of its used cars on its behalf at Donington and Chelmsford.
In total TCBG claims to sell over 10,000 cars a year on behalf of car owners. These will now be auctioned by Aston Barclay by the end of 2018, with an increased focus on further building the TCBG brand with buyers across the UK.
The Car Buying Group was formed in 2014 by Tom Marley who along with his staff will remain with the company.
TCBG competes with BCA's webuyanycar and Manheim's wewantanycar for business.
The only detailed performance figures for the three dealer groups come from the listed BCA-owned webuyanycar, which sold 194,000 cars in 2017, up 12.8%. Turnover rose 15.9% to £798.1m and operating profits rose 23.2%% to £12.2m.
TCBG features at number 20 in the 2018 Sunday Times Tech Track 100 list of the fastest-growing private technology companies.
Aston Barclay's new Wakefield Mega Centre will become home to TCBG, with CEO Tom Marley moving 30 staff to the 18-acre site when it opens in Q4.
"Our senior management team have known and worked with TCBG for several years and we have admired what they have achieved whilst up against bigger corporate competitors," said Neil Hodson, Aston Barclay's CEO.
"The acquisition is a perfect fit for the group as it provides us with extra volume and access to new technology which we can offer to dealer and vendor customers. We will grow the business on a national basis over the coming years."