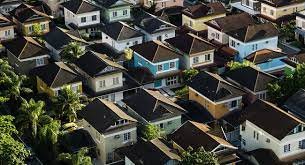 AuCubo Raises Fresh Seed Round
The Brazilian end-to-end property transaction company AoCubo has announced a fresh seed funding round. The company, whose business model is sometimes described as an iBrokerage, received backing in its latest round from existing investors Simon Baker, Brian Requarth and Shaun Di Gregorio.
Also joining in the round were South Ameican portal company and recently announced partner InfoCasas along with VC firms Ipanema Ventures and Net Ventures (whose founder, Ben Neve, also founded Southeast Asian property portal Dot Property).
The Sao Paulo based firm has also announced that it has secured the services of Fernanda Sujto who will take over as AoCubo's new COO. Sujto joins AoCubo from fellow Brazilian proptech transaction company and recently-minted unicorn' Loft where she was Head of Business Channels. Commenting on her new role, Sujto said:
"It is an honor to join AoCubo, a company that carries appreciation for its customers and partners – real estate agents and developers – in the DNA. As a leading woman, I am confident that we will be able to disrupt the market in a different way, leveraged by a unique and diverse corporate culture and cutting edge tech products."
Speaking about both his company's new hire and its funding round, AoCubo CEO Ronnie Sang told Online Marketplaces:
"I am thrilled to have such great investors like Simon Baker, Shaun Di Gregorio and InfoCasas doubling down on our company. Also great to have Net Ventures on bord as well! Having all these names is definitely a great stamp of approval to have and it illustrates that we are on the right track. Also, very happy to have Fernanda on the team. She has a lot of experience and I am sure she will help us execute with excellence our plans for 2021."
Read the full article at Online Marketplaces HERE