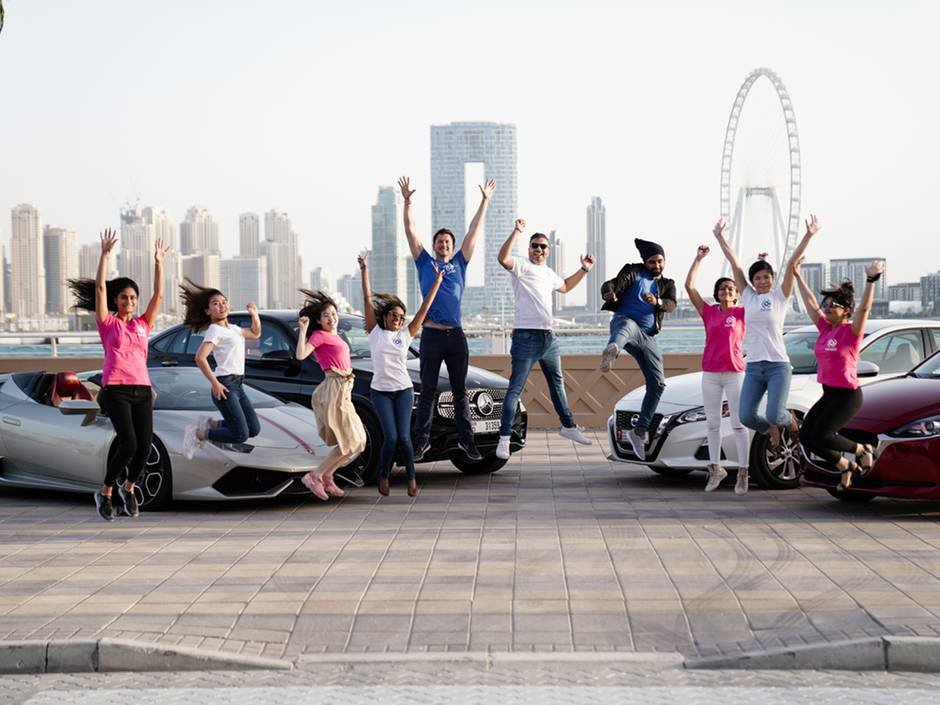 Dubai-based Carasti allows customers to rent new cars for up to two years
Dubai-based car subscription start-up Carasti launched a new service allowing customers to rent new cars for 12 and 24 months, without the financial commitment of owning a vehicle.
The rollout of the new service and expansion of the company follow the raising of $3 million in pre-Series A funding round last month that was led by Net Ventures with participation from Rua Growth Fund.
"There are no hidden costs, no extra fees and no financial surprises. We simply don't believe that you should be weighing yourself down with debts, bank loans and payments just to drive a car," Claudio Esposito Aiardo, chief executive and co-founder of Carasti, told The National.
UAE customers can subscribe through the Carasti app, where they can select a car, upload their driver's licence and Emirates ID. The car will be delivered to their doorstep after their details are verified.
Customers only pay a monthly fee with no down payment, upfront costs or insurance charges. Carasti handles vehicle registration, maintenance and servicing costs, roadside assistance, insurance and delivery of the vehicle.
With the proliferation of ride hailing companies such as Uber and Lyft, people have greater mobility choice, particularly in urban areas. Half of car owners know today that they will no longer want to own a personal vehicle by 2025, according to KPMG's Global Automotive Executive Survey 2019. McKinsey predicts that by 2030 almost 30 per cent of the automotive industry's revenue will come from subscriptions and other shared mobility recurring revenue models.
With the launch of is new service, Carasti aims to attract more customers to its platform as it prepares to enter Saudi Arabia – the Arab world's biggest economy – in the second half of this year. Carasti plan to enter other GCC markets next year, Mr Aiardo said.
Read the full story at The National HERE