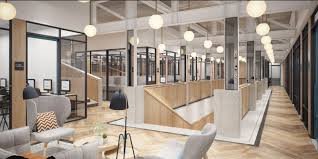 Indonesian Co-Working Startup GoWork lands $10million
Co-working today is a global game that's played by many more than just WeWork, despite the company's valuation surging to $20 billion. But, as WeWork increasingly globalizes its focus, the U.S. firm is coming into contact with smaller players who are highly localized in markets with the potential to grow significantly.
One such market is Indonesia, the largest economy in the growing region of Southeast Asia. Indonesia's capital alone has a population of 10 million and it is tipped to overtake Tokyo as the world's most populous city by 2020. WeWork is prioritizing Indonesia as one of the keys markets in Asia but already there are strong local competitors. EV Hive, now known as Cocowork, raised $20 million earlier this year, and now Gowork, a startup formed from a merger between Rework and GoWork, has pulled in $10 million for expansion.
The new capital is led by VC firm Gobi Partners and The Paradise Group, a firm that operates shopping malls, residential developments and more.
Read the full story at TechCrunch here