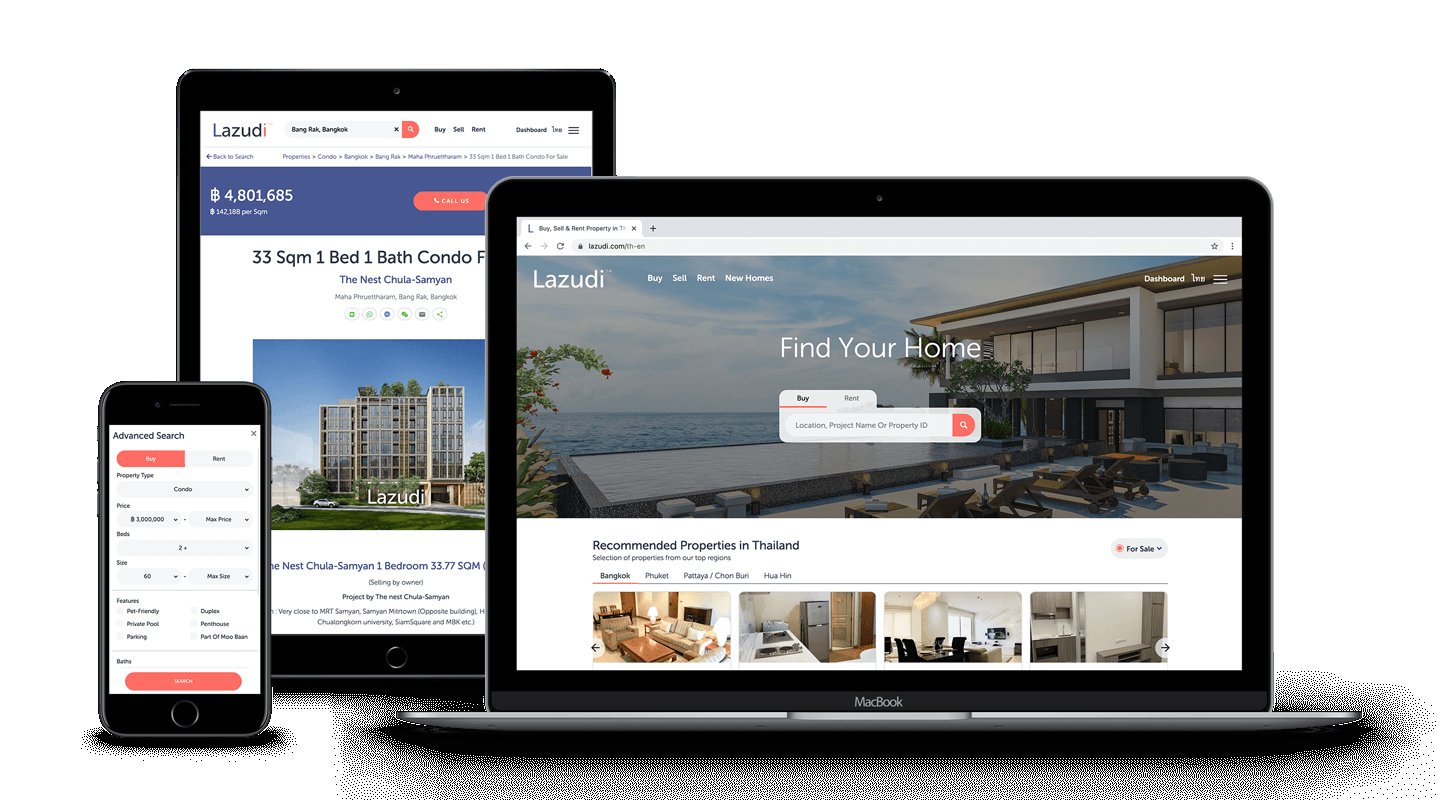 Lazudi Acquires Pro Real Estate Hua Hin
Lazudi Pte (Singapore) has acquired the leading Hua Hin real estate company Pro Real Estate Hua Hin Co., Ltd.
Founded in 2005, Pro Real Estate is an award winning real estate agency based in Hua Hin. The company consistently closes a high volume of property sales, driven by it's combination of relationships with developers and unique proposition offering sellers an exclusive listing service.
Lazudi uses technology to ensure the property buying and selling process is more efficient for agents and more transparent for buyers and sellers in Thailand. The platform aims to digitize the Thai real estate market by streamlining processes, keeping logs of communication and managing workflow to improve the overall experience for all stakeholders in the transaction process.
Glenn Thomson, Managing Director of Pro Real Estate will join the Lazudi team, bringing his experience from 17 years in the industry to assist with Lazudi's technical innovation, new product development, and sales management in Thailand.
Neil Sutton , co-founder of Lazudi, commented;
"We are delighted to announce Lazudi's first acquisition in Thailand. Glenn and the team at Pro Real Estate have consistently delivered industry-leading customer service and unmatched sales performance since their incorporation. Strategically, this acquisition will strengthen Lazudi's position in Thailand as we continue to increase sales, expand the partner agency network, and sign exclusive agreements with developers. We look forward to working alongside the team at Pro Real Estate."
Glenn Thomson, Managing Director of Pro Real Estate, commented;
"Myself and my team "Myself, my Partner Piriya Hitawattanakul and our team of experienced foreign and Thai property consultants are excited to work more closely with the Lazudi Team. We have been impressed with the rollout of the technology platform. Lazudi's technology and marketing allows us to focus all of our attention and resources on providing sales and customer services. I look forward to expanding my role and using my extensive contacts and experience to add value to Lazudi."
About Lazudi
Lazudi is an Online Real Estate Agency that leverages proptech technology to provide an efficient and fully digital home buying process. The platform manages the process from end to end, handling all enquiries, viewings, negotiations, and offers on behalf of clients to digitise and provide transparency for the entire process. Lazudi focuses on buyer-led emerging markets and is looking to launch in numerous South East Asian markets. www.lazudi.com/th-en
About Pro Real Estate
Pro Real Estate is an award winning property company, which has helped 1000's of people find their dream homes in Hua Hin since 2005. Actively selling both new homes and resale units, Pro Real Estate has consistently been the top selling agency in the region.